Address:

    500 PIEDMONT HWY

    PIEDMONT, SC 29673-9107

    Phone: (864) 845-WTSA

    Fax:      (864) 845-9872

    Office Hours:

         Mon, Tues, Thurs, Fri -- 10:30 AM til 7:00 PM

         Wednesday -- 10:30 AM til 6:00 PM

         Saturday -- 11:00 AM til 4:00 PM

         Sunday (The LORD's Day)  --  CLOSED


Psalm 51:7 - "Purge me with hyssop, and I shall be clean: wash me, and I shall be whiter than snow." King James Bible.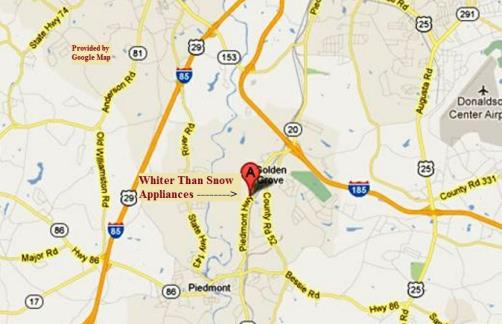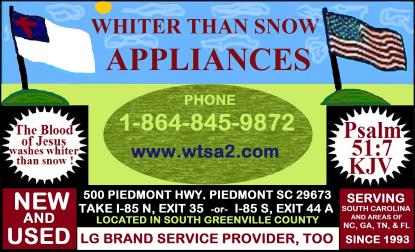 Tired of feeling like you're getting beaten up with

high prices, especially from your current appliance


Hop on over to  WTSA

  where you'll save $$      and be appreciated!

--  WTSA - PHONE  & ADDRESS